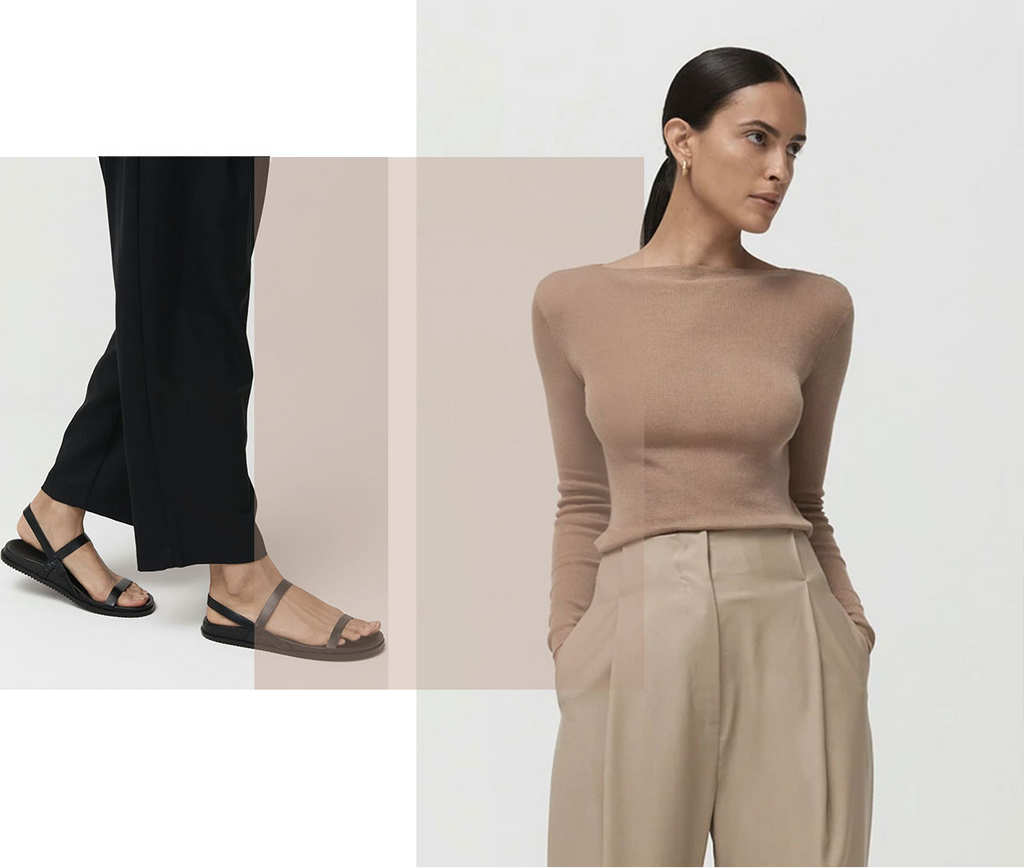 YON '21 collection by St. Agni has arrived.
"Intended to capture a sense of calm and deep grounding, YON is realised from a place of grace and gratitude. The collection sees a soothing display of Kimono wrap silhouettes, Origami sleeve detailing and subtle luxury, all confirming minimalism as an integral part of the St. Agni framework.

Delivered in a palette inspired by the essence and healing properties of the calming lotus flower tea, the designs were created to work seamlessly with past and future collections, rendering the idea of a timeless wardrobe while exploring purposeful design and minimal detailing.

With a focus on subtle texture, the calm and clean rigor of the collection is recognised through simplistic cuts crafted from luxurious, natural, and refined materials. Light wool tailored suiting, intimate silk, and hemp textures drape the silhouette in muted tones designed for everyday wear. The intention is to stabilise and sooth, to calm you and anchor the aesthetic, to bring you back to a place of being that feels more grounded, connected and balanced."
Shop the latest from St. Agni in stores and
online
.