Winter the AM Way - Our Season Picks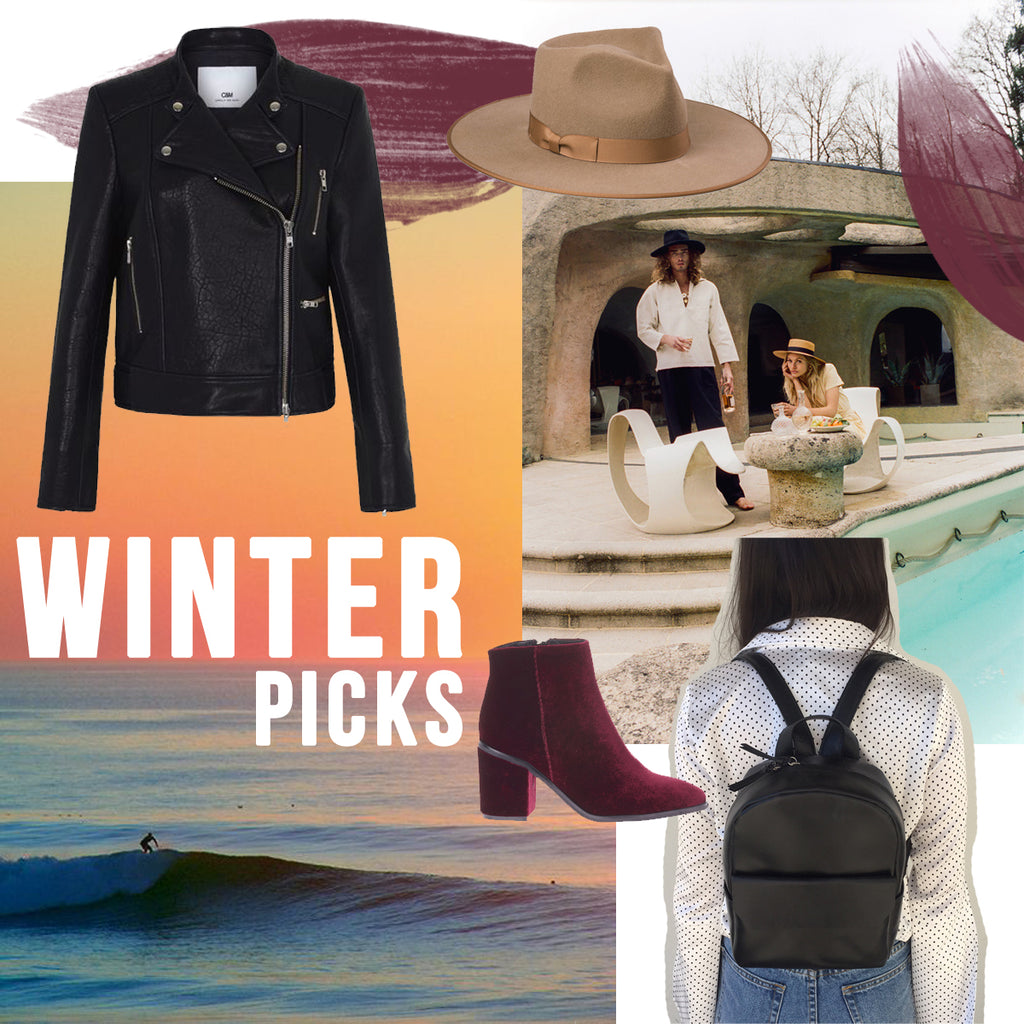 Winter has well and truly arrived. Here's our picks for this season... All available at Alterior Motif.
Royal Republiq ~ Mini Courier Backpack
Beautiful leather piece in a simple and elegant design - in fact this speaks for their entire leather range. The leather loosens and moves just perfectly with wear. 
Lack of Color ~ Teak Rancher
From LOC's newest range, this soft Australia wool fedora will complete any look.
C&M ~ Tempo Leather Jacket
The perfect Winter wardrobe staple. This leather jacket is made from a beautiful soft leather and features zips and studs in all the right places.
Sol Sana ~ Fox Boot II in burgundy velvet
Ankle boots are a must have for the cooler months. Why not add a little velvet...