Welcome Soleil Soleil to Alterior Motif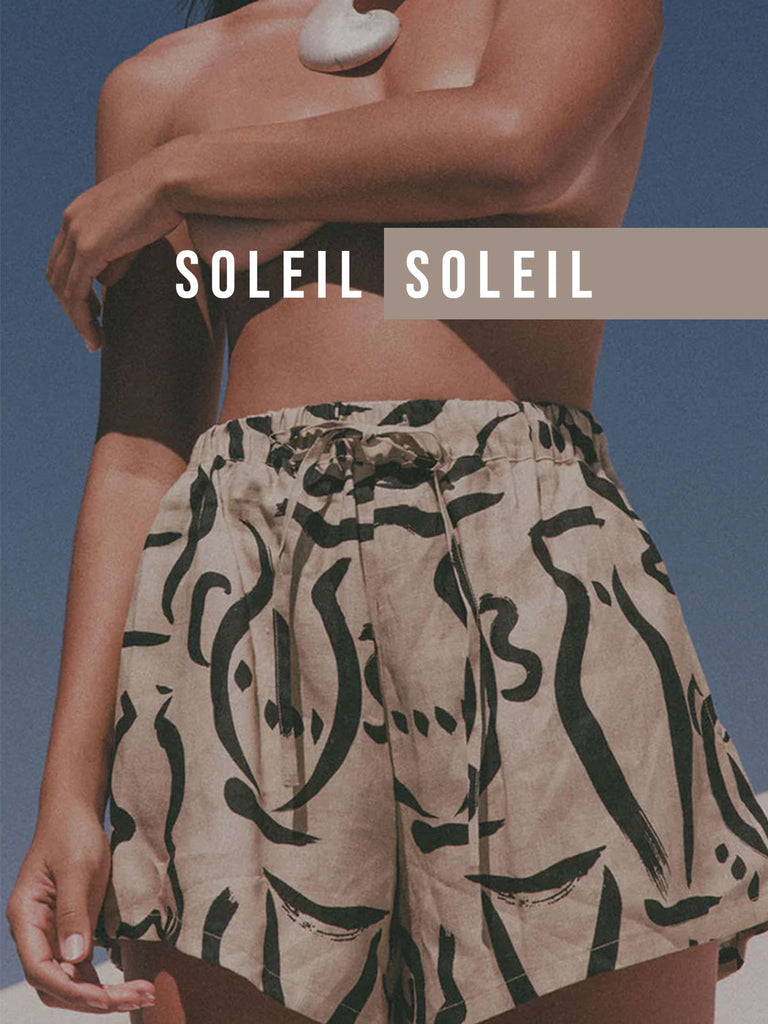 Welcoming new brand, Soleil Soleil to the Alterior Motif brand mix. We are so excited for this beautiful brand to be in our stores. Their designs are perfect for our coastal lifestyle and their brand ethos is strongly cemented in ethical and carbon neutral production.
"Soleil /so-lay/: sun (French). Two hemispheres, two summers, two designers, at two different beaches (and currently, two different countries). Designed for the sun chasers and slow, golden days by the water. Born from a love of colour, appreciation for craftsmanship and a desire to tread lightly."
Discover Soleil Soleil in stores and online at Alterior Motif.