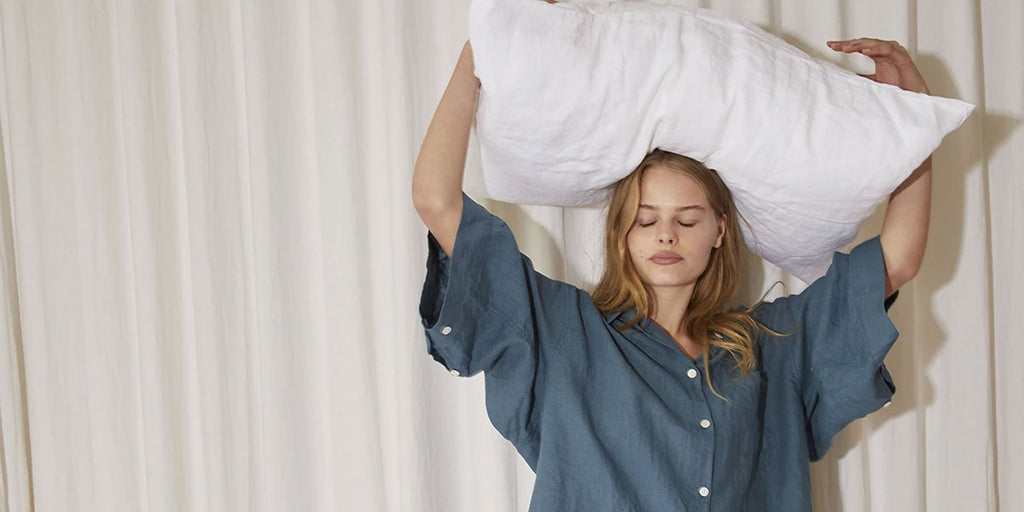 We are very excited to welcome Deiji Studios to Alterior Motif.
Founded in 2016 by Juliette Harkness and Emma Nelson, Deiji Studios was formed with a vision to create high comfort, high quality linen bedding and loungewear, blurring the lines between sleepwear and ready-to-wear.
Based in the beautiful Byron Bay, Australia, Deiji Studios is not driven by trend or profit, but rather by the pursuit of innate sense of style defining age and time. Inspired by Japanese culture, this brand is an evolving sleepwear line to be worn in bed, at home or out and about.
Sustainability and social conscience is a major aspect considered essential to every facet of the brand. Being a rather young business, Deiji Studios is committed to ongoing learning, to evolve, find better practices and be more efficient as the business grows. All garments are produced with an extending list of natural fibres such as linen, silk, organic cotton and bamboo. Being naturally hypoallergenic and containing anti-bacterial properties, all fabrications are breathable and 100% biodegradable. Manufacturing of pieces are done through two small family run factories in China and Japan, being wind powered, which Deiji Studios visit on a yearly basis. The brand is devoted to assisting the factories and all staff on a personal level through health, wealth and happiness with all workers ensured a fair wage, good working conditions and hours.
Any waste generated by Deiji Studios is disposed of, recycled, reused or gifted where possible. Recycled paper is used in the brands postcards, invoices and swing tags which are tied to each garment replacing the need for unnecessary safety pins. Packaging is 100% home compostable sent out in biodegradable satchels. Furthermore, in the warehouse, it is important to eliminate the use of wasteful electricity, therefore focusing on natural light, heat and coolness is a must.
Through embracing slow fashion, Deiji Studios only releases products when they are 100% certain it is something customers will love and have in their wardrobes for years to come, passed down through generations in their simplicity and effortlessness. Deiji Studios aim to evolve their practices for this new world we live in through accountability and openness.
Shop Deiji Studios in store or online at Alterior Motif.