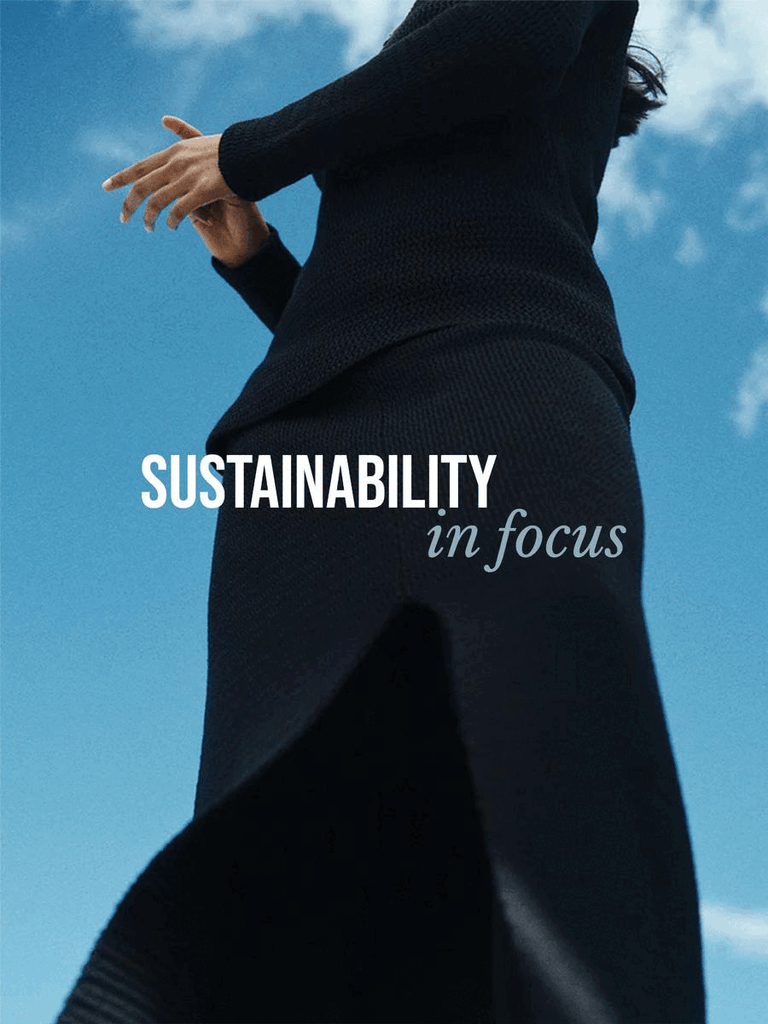 We at Alterior Motif are committed to reducing our carbon footprint and looking after the people and the planet to our best ability. We believe it's the small things we do everyday that make a real difference.
A big part of our efforts towards sustainability is working closely with brands that have a likeminded ethos and commitment to sustainability within their business. The majority of brands stocked at Alterior Motif are Australian and have a strong focus on sustainable and ethical production. Feel confident in your purchases knowing you are investing in high quality pieces that are good for the planet.

Let's take a look at some of our sustainable brands that use recycled materials and source locally...
Bassike
Sustainably made since 2006, Bassike's jersey range is zero waste and more than 95% of their cotton jersey garments are made with organic fabric. Bassike collections are designed in Australia, with more than 95% of their garments made in Australia. These short supply chains mean a reduced carbon footprint and total transparency. In response to the fashion industry's landfill problem, Bassike have achieved zero waste with their jersey products. 97% of their jersey fabric is used to make garments and the remainder is donated to local mechanics to use as cloths or held for future production.

Zulu & Zephyr
Zulu & Zephyr swimwear is ethically created from ECONYL which is made through a revolutionary process of regenerating recovered fishing nets and landfills back to their original pure nylon form. Using a recycled material reduces waste and pollution in the environment but also cuts down the need for raw materials & crude oil used in the production of nylon. Zulu & Zephyr goods now travel from their makers in biodegradable, corn starch garment bags that are home compostable. Switching from plastic poly bags to a biodegradable alternative has been a big step in eliminating plastic from their sampling & production process.
Holly Ryan Jewellery
Modern heirlooms handcrafted locally in Australia but also with a passion for sustainability. Holly Ryan aims to minimise their environmental impact wherever possible by using sustainable materials and low to zero waste processes. Recycled materials are used for her jewellery and stones are sourced ethically. This commitment is important to the brand, because recycled silver and gold have a much lower impact on the environment than metals which are mined new. The Holly Ryan Recycling Initiative invites customers to return pre-owned Holly Ryan jewellery for a store credit, where Holly can then recycle and rework the older pieces. 
St Agni
St Agni ensures ethical manufacturing while supporting artisans continuing to use traditional hand making techniques. They utilise natural and biodegradable fibres for their apparel and vegetable tanned leather for their footwear. St. Agni's suppliers hold a number of internationally recognised certifications, St. Agni make it a priority for their key suppliers to continue certifications (SA800, SMETA, BSCI, Ethical clothing Australia) into the future.