Supporting circular fashion | Creating Space Fashion Market 2021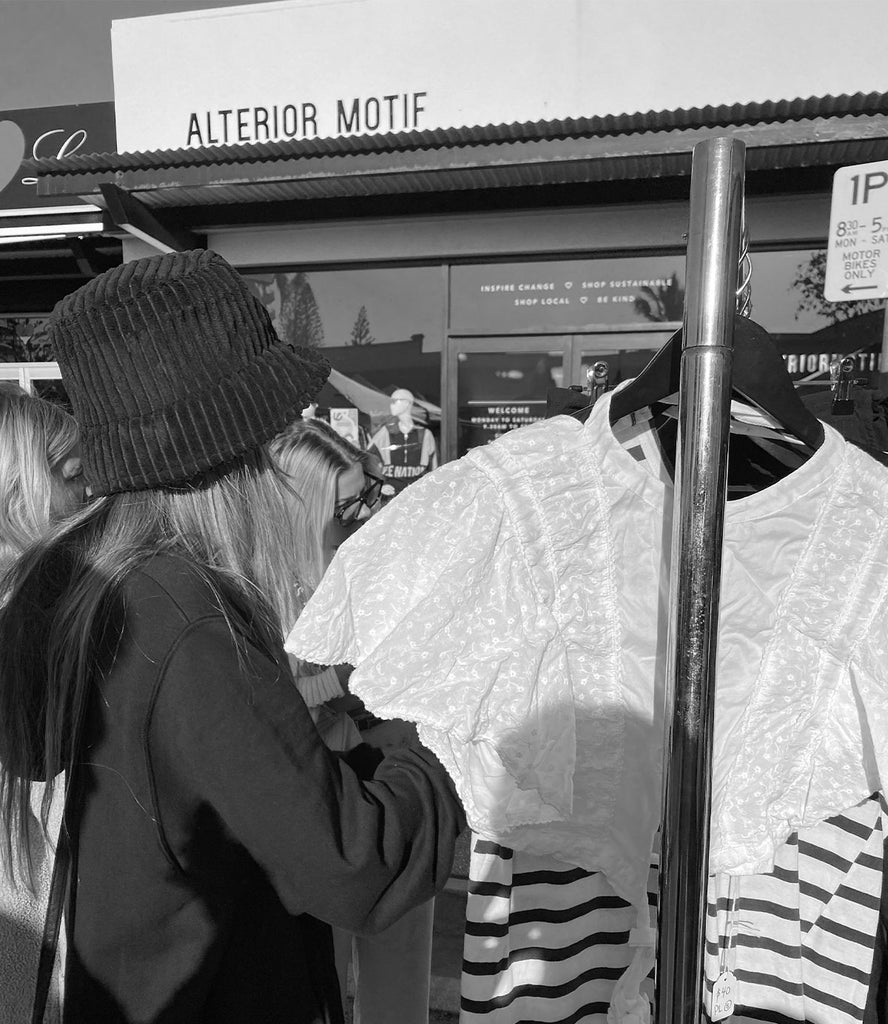 Over the weekend, we hosted our 7th Creating Space Fashion Market! We were joined by other Sunshine Coast fashion business owners, designers, creatives and locals for a half day sale event where stall holders were literally "creating space" by off loading samples, designer clothing, past season stock, pre-loved clothing items, accessories, footwear and homewares. Stall holders included Alterior Motif sale stock and staff wardrobe, Cloth & Hide, Moon Child Collective, Sticks & Stones Agency, Oracle Fox, Lilya, Ash Davis, Mudita Ceramics along with a group of selected Sunshine Coast locals.
The market was held in collaboration with the Cotton Tree Markets and in support of the Bloomhill Cancer Council charity. The markets operate in front of our Maroochydore store every Sunday. This market was a great way to get our community involved in supporting circular and sustainable fashion practices, as it is something we believe in and try to incorporate into our business as much as possible.
In Australia, more than 500 million kilograms of unwanted clothing ends up in landfill every year, ranking Australia the second highest in the world for textile disposal. A circular fashion industry – one which we aim to work towards – is one where waste and pollution are designed out, products and materials are kept in use for long as possible and where natural systems are restored. By renting, reusing, repairing, redesigning, repurposing and reselling, we can keep unwanted clothing in use and prolong its life, greatly reducing the amount of waste.
The Creating Space market is an event we hope to host yet again in the future and is always a great reminder to remain sustainable and creative instead of turning to clothing disposal.