SIR. Pre Fall '22 Collection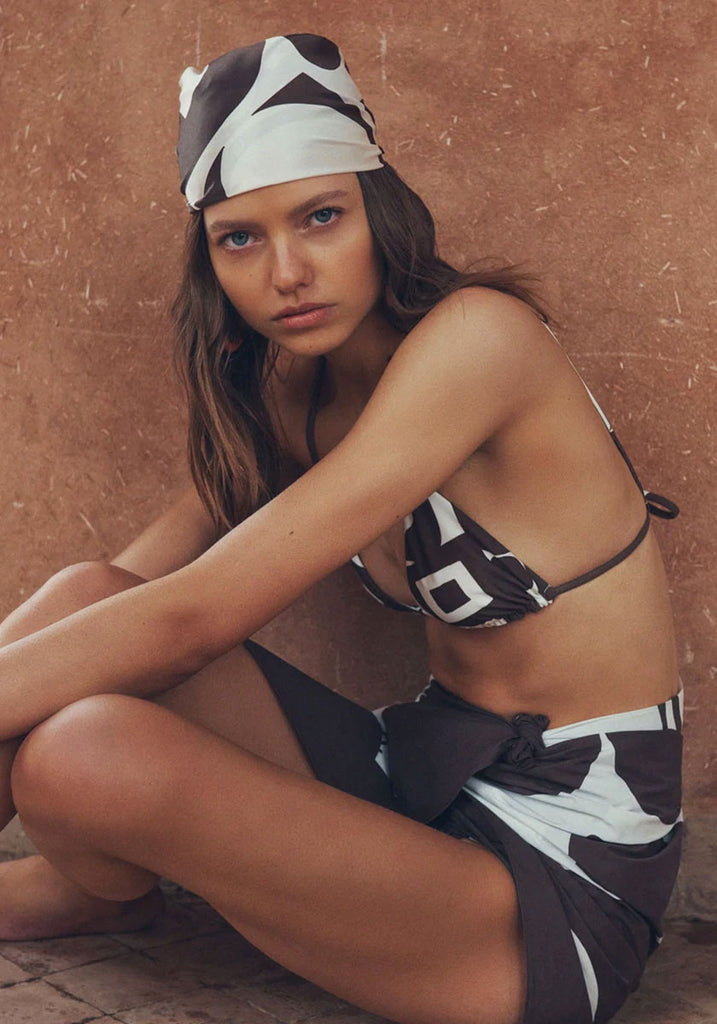 A Future Past... SIR.'s Pre Fall '22 Collection is one of our favourites and we are so excited to have it ready to shop in stores and online.
"Enter the new world: a world no one was ready for. Sometimes barren, often simmering with remnants of the life we once knew, a limbo somewhere between the heavens and Earth. Tent-like surroundings upended in this in-between echo visions of endless expanses of land beyond an unimaginable horizon — reality or simply a mirage?
Through a push-and-pull between fiction and reality, the scenery fills the frame or disappears into simplicity, rendered into celebratory movement or contemplative solitude.
Ushering an evolution into a new hemisphere for the SIR. brand, Pre Fall 2022 reflects on the co-existence of nature with man-made objects — a study of a close relationship where antagonistic materials, texture and colours from a harmonic scenario."
This collection sees floaty wardrobe staples in abstract prints and a colour palette of chocolate, ivory and sage. Shop the latest from SIR. at Alterior Motif.