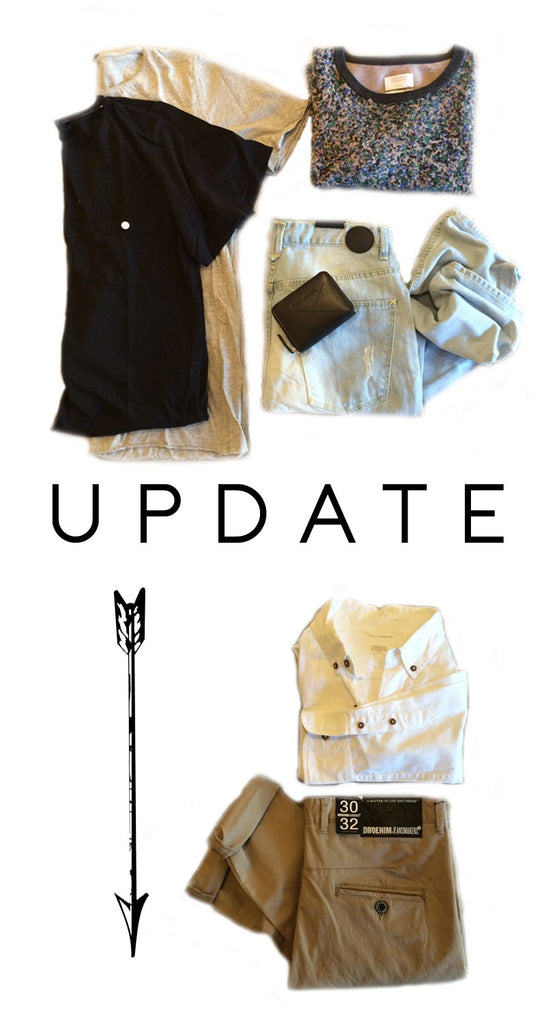 it's that time of year. it's getting cooler at night. maybe a bit chillier in the morning. before you know it winter is here and you are wondering what the hell you wore last year. get ahead of the season and make sure you don't miss out on the raddest winter gear - it will start dropping next month and by the time june/july rolls around there is only the sale section left and you are out on your ass with an itchy jumper. we are going to make it easy for you blokes out there. for a totally fresh winter wardrobe you only need a few key updates.
basic tee. literally a black white or grey tshirt that you aren't ashamed of showing off. you know those times. you chuck on your fav daggy tshirt under your jumper. things heat up. you sweat it out too ashamed to unveil the horror underneath. get on top of it. bassike make you look like you've tried when all you've done is throw on a tshirt and jeans. instant street cred.
jumper. no need to go crazy here. a simple knit or hoody that goes with everything but is dressy enough to take out. vanishing elephant have all the right moves in this department.
button up shirt. yeah it gets cold. but you still need to head out. make sure you meet the dress codes and update your button up shirt. its the one thing that never goes out of style. invest in one really great one and flog it. again vanishing elephant has your back (literally) covered.
jeans. ah jeans. the eternal hunt for the perfect cut. the best stretch without feeling like you are wearing your girlfriends jeans. denim with substance. no need to throw down hundreds here. we have sourced the best of the best for you. RES denim is hitting our shelves and is $90-130. the sickest cuts. quality denim.
chinos. you know those times when jeans just aren't guna cut it. dress em up with your slick new button up and some laceups. or change things up and cuff em with your fav tee and some kicks. dr denim make a slim cut with stretch so you can still bust moves on the df.
there you are - 5 items to get you styled for a new season. see ya soon.