Q&A | Talking sustainability with Becky, owner and founder of Peony Swimwear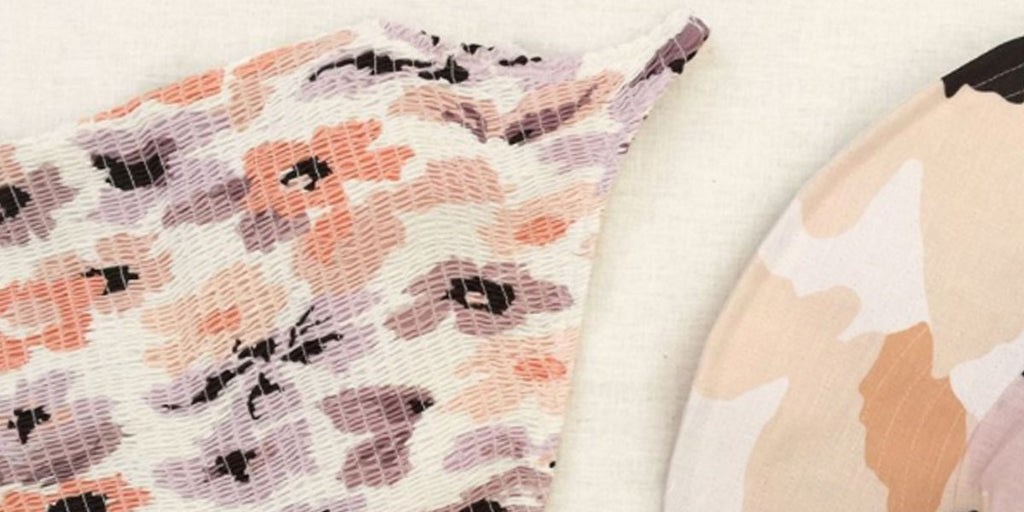 We sat down with Becky, owner and founder of Peony Swimwear to talk about their latest 'Soirèe' collection. See her answers below to learn more about Peony and their commitment to sustainabilty. 
AM: What is the inspiration behind the Soirèe print?
B: The colour palette of soft pastels was inspired by nostalgic film photographs from the late 60s and early 70s of holiday makers walking on and off boats in St Tropez. For this print in particular, vintage scarves were referenced and tied back to the developing pastel colour palette.
AM: Who develops and creates these prints?
B: Our textile prints are created in house, often by hand, and are exclusive to Peony.
AM: Why is sustainability important to you as a brand?
B: Growing up in this beautiful country we are lucky to call home has given me an inherent love and respect for the natural world and the desire to protect and preserve it. Sustainability is a key focus for Peony. It is governing and informing everything that we do. Inch by inch and seam by seam, we are pushing the boundaries of what is possible to bring you thoughtful pieces that are equal parts beauty, heart and substance.
AM: What reason would you give to people to shop sustainably?
B: It's never been easier to do so! Our aim is to pioneer sustainability without compromising anything else. We aim to marry sustainability with beautiful luxury swimwear and resort wear pieces. We encourage everyone to start by taking small considered steps towards reducing your impact on the environment. Do your research and support small, independent and environmentally conscious brands where you can. Consider purchasing less quantity and better quality to ensure your purchases stand the test of time and don't need replacement. It's all the little things that can add up to great change.
AM: Are you concerned about the social, environmental and ethical impacts the fashion industry has on the world?
B: Absolutely. We are acutely aware of the impact the fashion industry is having on our planet and it's people, and we are passionately committed to driving change. We believe that every choice we make has an impact, and every impact, big or small, creates ripples.
AM: What is the story behind your brand name?
B: The brand was named after my favourite flower, which blooms to signal the beginning of summer.
AM: How is the Soirèe collection different from previous ranges?
B: Soirèe is the debut of Peony resort wear, which brings to light luxurious, innovative and sustainable fabrications. A cause for celebration! Swimwear and resort wear have been thoughtfully designed and are intended to be worn together, to form the ultimate top-to-toe peony collection.
Shop Peony online at Alterior Motif, here.