OF by Amanda Shadforth T-Shirts • Now Available In Stores at Alterior Motif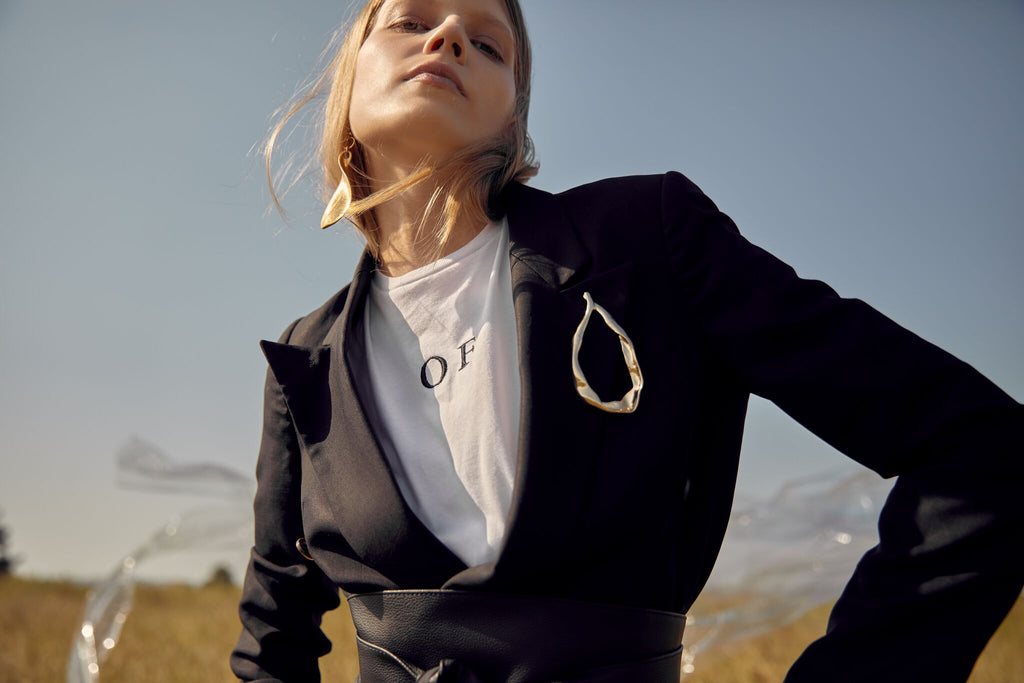 Introducing OF by Amanda Shadforth of Oracle Fox. The collection of T-shirts was created with the intention to merge Amanda's love of art and fashion to deliver art in a tangible and wearable form.
Each T-shirt is designed and made in Australia utilsing organic and sustainable Australian cotton. Quality and ethical practices are held as her highest priority through every stage of production.
We're all about supporting local designers and small business, so we were able to ask Amanda - friend of A.M. and fellow local to the Sunshine Coast - a few questions about her collection and how she likes to spend her time in her home town.
Alterior Motif / What made you want to bring your art into a wearable form?
Amanda Shadforth / I love this question, the real purpose of OF by Amanda Shadforth was to have the ability to be able to share my art on a more tangible level. The idea of someone on the other side of the world being able to wear one of my illustrations is one that makes me feel as though I'm sharing a little piece of art with them personally, everyday.
Alterior Motif / Explain why sustainability and ethical practices were so important to you throughout the production process?
Amanda Shadforth / It may be hard to believe, but I'm definitely a minimalist. My personal ethos has always been to buy less and to treasure and care for the posessions you do have. My team and I are all very environmentally minded so I wanted this collection be a true representation of our beliefs and what we love.
The organic and sustainable cotton used for our T-shirts is not only incredibly soft and feels beautiful, but also allowed me to ensure that our manufacturing process adhered to strict ethical production standards. It really is a win-win as I'm able to to reduce our environmental impact, while creating something very special for our customers.  
Alterior Motif / As a local to the Sunshine Coast, how do you like to spend your days off in your home town?
Amanda Shadforth / An early morning surf followed by a delicious breakfast, a day spent painting and drawing followed by dinner with friends and family and a crisp Sav Blanc.
OF T-shirts are exclusively available in stores at Alterior Motif.
Support local designers and small business. Shop sustainable.