New natural skincare brand | Hunter Lab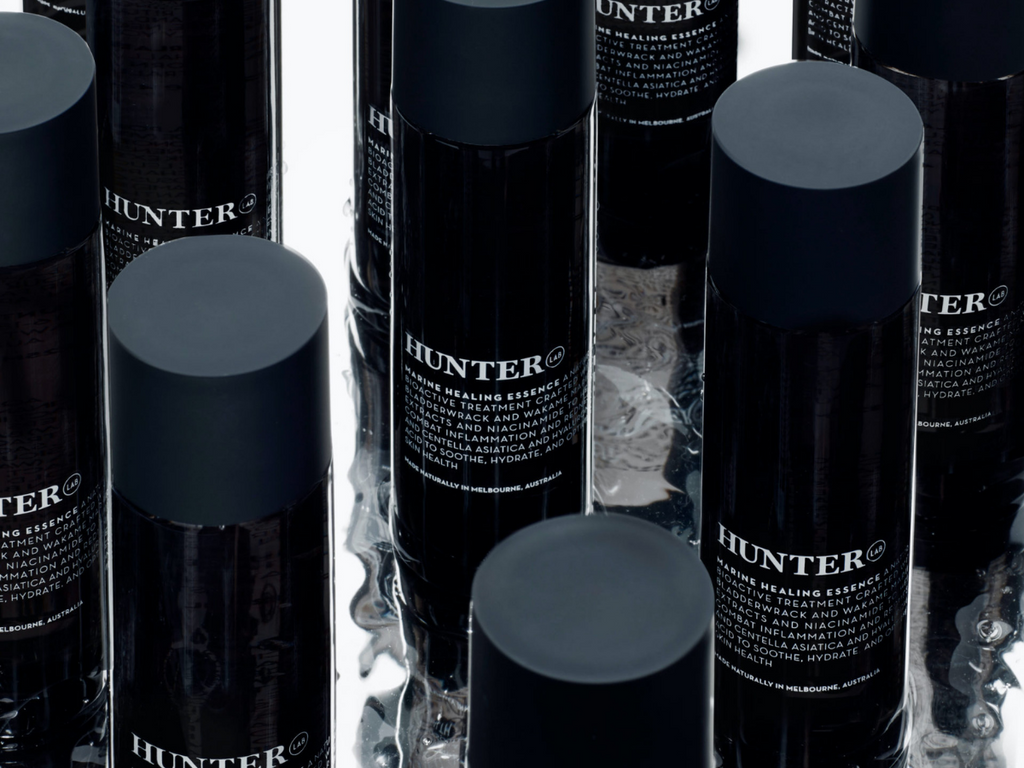 Introducing Hunter Lab to Alterior Motif. We are very excited to welcome a new Australian natural skincare brand to our mix. Hunter Lab has been rewriting the rules for natural skincare since 2015 with their gender-inclusive skincare formulated in sync with the natural world to improve the daily skin health ritual.
"In an industry crowded with synthetic formulas that can cause skin sensitivities, the skincare suite is formulated for the discerning individual who strives for balance, efficacy, and the highest-quality natural ingredient profile – the Modern Hunter."
Hunter Lab utilise green chemistry to create next-gen natural skincare that supports the skin's integrity and biology, resulting in sophisticated formulas that supply high-performance, natural ingredients to the skin for optimal results. They work in harmony with a holistic, health-focused lifestyle and their products are forged to be seen, shared, and enjoyed.
Crafted in Melbourne and embraced globally as a leader in innovative skincare, Hunter Lab is committed to natural transparency across the range, sharing the exact percentages of natural ingredients, and empowering customers to make informed choices for their skincare rituals.
Hunter Lab source the world's most effective botanical ingredients currently existing in or formed by nature and has formulated them locally in such a way which preserves the integrity and purity of the ingredients and in turn maximises their effectiveness. They are totally transparent in their ingredients and provide a detailed list of their ingredients and each ingredient's source and benefits on their website. 
Hunter Lab say "no" to synthetics because over time, as our skin tries to cope with foreign or unnatural ingredients, it can become weakened and more susceptible to further damage. This damage makes us more exposed to pollutants, free radicals, dryness and sensitivities that impact ageing and overall skin health. All Hunter Lab products are free from pore-blocking petrochemicals, sulfate detergents, silicones, synthetic colours, parabens and an extensive list of potential irritants which are also detailed on their website.
_________________________________________________________________________
Hunter Lab recommend committing to a simple daily skin care routine to fundamentally change the appearance and health of your skin now, and dramatically slow the inevitable signs of ageing.
Cleanse: Cleansing is the important first skin care step. A high-quality cleanser will gently clean the skin, remove any excess oil and dirt and in turn regulate the amount of oil your skin naturally produces. The end result should be skin that is clean and does not feel dry or tight.
Exfoliate: Exfoliating is the unsung hero of the weekly routine. Our skin cells are in a continual state of rejuvenation, meaning we must rid ourselves of old skin build up and expose the younger, fresh skin. Exfoliation also specifically helps men in a huge way: It exposes the face's hair follicles, allowing for a better shave and no ingrown hairs.
Moisturise: A premium quality moisturiser should be the focal point of any skincare routine. The moisturiser is tasked with hydrating, protecting, energising, smoothing and correcting your skin. Without quality ingredients, you're limiting your chances of healthy and hydrated skin protected from environmental and lifestyle assaults which can trigger sensitivity, damage and premature ageing.
Protect: The daily use of an SPF sunscreen is an important step towards healthy skin, and critical in the anti-ageing fight. SPF sunscreens shield the suns damaging UV rays which leak through our depleted ozone layer. Those harmful rays destroy the elastic tissue and collagen in the skin, directly resulting in accelerated ageing changes to the skin.
Nourish: When we sleep our skin is working overtime to correct and repair itself. it's critical we feed it what it needs to effectively nourish, rejuvenate and repair the skin. Anti-ageing serums contain the most potent doses of ingredients packed with antioxidants because, versus creams, most of the fluid is eliminated and what you're left with is a high concentration of active ingredients in very small molecules. The skin absorbs these far more quickly and deeply which leads to a noticeably smoother, softer, and more vibrant complexion, and a reduction in wrinkles and lines.
_________________________________________________________________________
Shop Hunter Lab in stores and online at Alterior Motif.