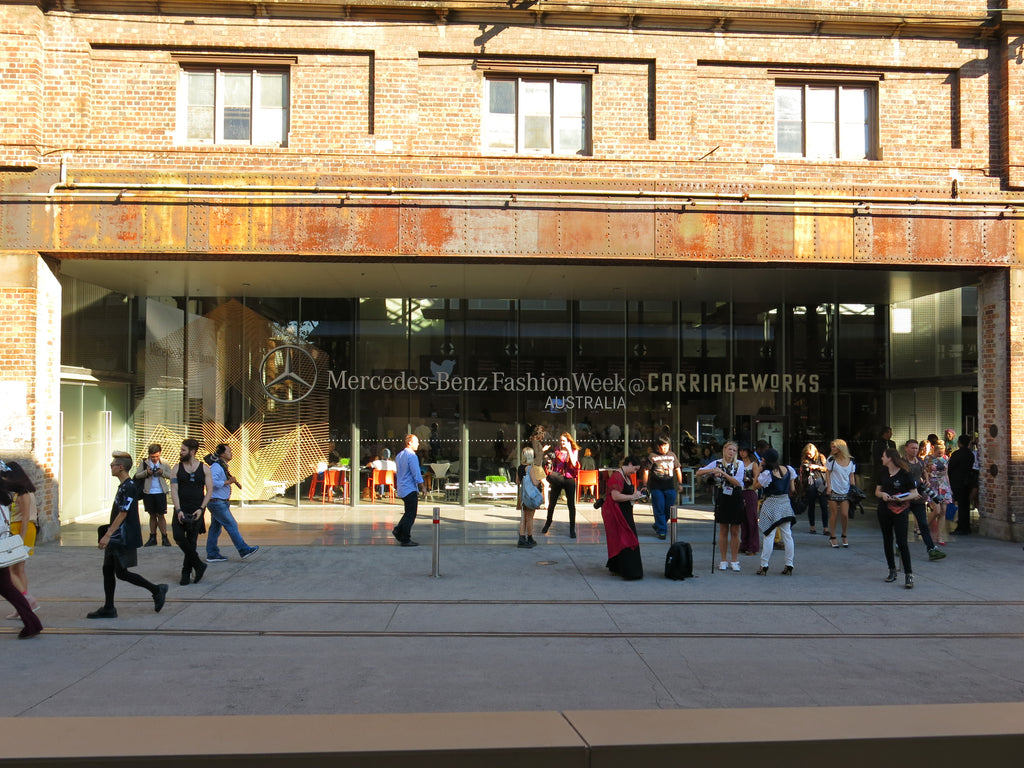 Callie G flew down for Mercedes Benz Fashion Week Australia last week. Her mission: bringing the Sunshine Coast kids the bestest and the raddest for spring summer. Sneak peek of her week:
1. carriageworks ... amazing venue
2. day 1 callie in sass and bide top, l'america skirt, senso shoes, valley eyewear shades (photo cred: thefacehunter)
3. opening show from camilla and marc
4. clean lines from bec and bridge
5. day 2 getting snapped .. callie in sass and bide top, aje skirt, beau coops heels (shot by thefacehunter)
6. walk walk fashion baby from manning cartel
7. showing from the lovely holly ryan
8. romantic aje
9. smoke machines and cherry blossoms .. aje
10. finale from shakuhachi... seriously loving the sci fi barberella theme
11. day 3 been shot by pages digital in ksubi, bec and bridge, alice mccall and senso
12. incredible shapes and incredible show from alice mccall
13. ran into these creepers. sticks and stones agency were an icon!
14. hey gurrrrrrrrrrlllbabes oracle fox and ainsley representing the sunny coast
15, 16. favourite looks from vanishing elephant .. the boys KILLED IT
17. callie as shot by getty images