Look, Listen, Nourish, Wear | What We're Loving This Week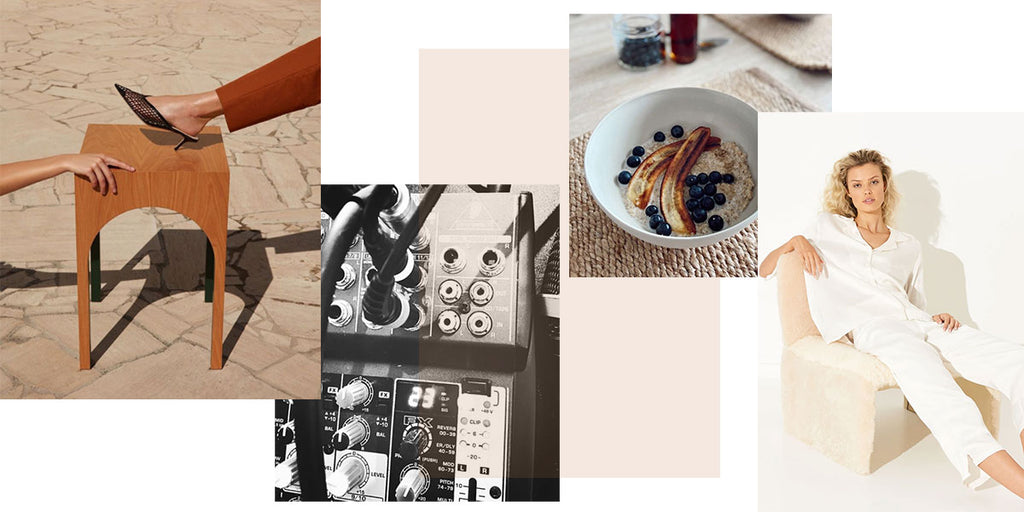 Take a peek at what we are currently loving this week at Alterior Motif.
Look . Listen . Nourish . Wear
L O O K
Amanda Shadforth
We look to Amanda Shadforth, the woman behind the Oracle Fox blog for her unique creative direction, photography, illustration and styling. Amanda began her career as an Australian contemporary artist before transitioning into the digital world and launching Oracle Fox. She produces campaigns, editorials and creative projects for fashion houses and has launched her own collection of sustainable and organic T-shirts, merging her love of modern art and fashion into one.
L I S T E N
DJ Niki Dè Saint
Sunshine Coast DJ, Niki Dè Saint travels the world as a music director for runways shows, creating original music for fashion brand campaigns, and spins tunes at high profile fashion events. In store, we are currently listening to the 'Côte d'Azur Cocktails' playlist created by Niki De Saint...
N O U R I S H
Recipearce
We're currently loving the simple, wholesome and super handy recipes from our favourite cooking Instagram, Recipearce! Nick & Sophie Pearce and their beautiful family serve us tasty recipes that are easy to follow along with their step-by-step videos. We can't get enough of their Blueberry & Banana Quinoa Porridge... The perfect winter warmer!
W E A R
Loungewear sets
Here at Alterior Motif, we cannot get enough of loungewear sets. The perfect outfit for transitioning out of isolation, can be easily dressed up or down and are oh so comfortable! Some of our favourites are from Zulu & Zephyr and Joyeux.
Shop loungewear sets at Alterior Motif.
We are wishing you all health and happiness during this time! And we are so excited to see the restrctions lifting and being able to open our store doors to the communities we all know and love.