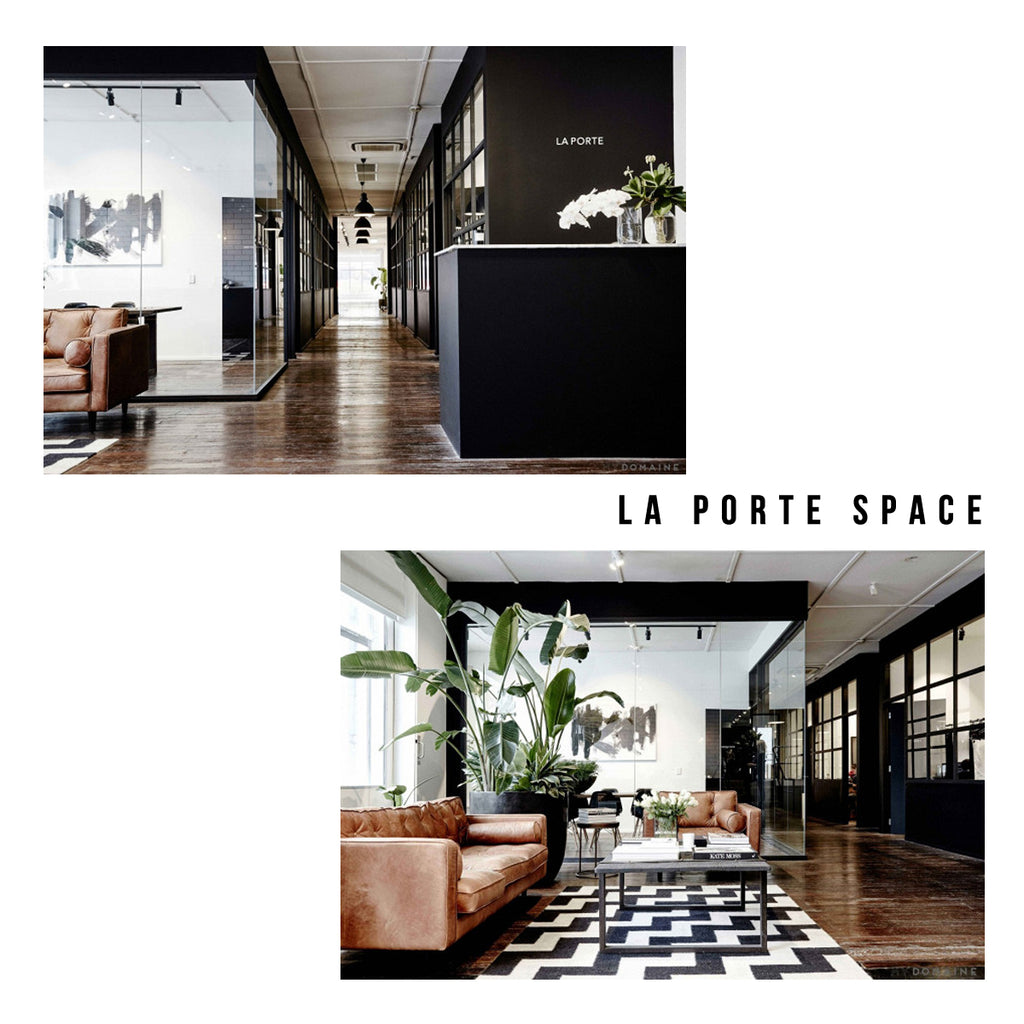 Two of our favourite spaces to visit for buying are La Porte Space & La Porte Deux.
Located in Sydney's Waterloo, the spaces feature matte black and white tile, dark timber and polished floors with an ambundance of natural light.
Founded by creative entrepreneurs Hayley Bonham and Rory Elsom; they saw a gap in the industry for creatives and small businesses to work in a shared, collaborative space.
The spaces accomodate for all kinds of creative processes and businesses by featuring luxury offices and photography studios