KNOW YOUR LABELS | ETHICAL X SUSTAINABLE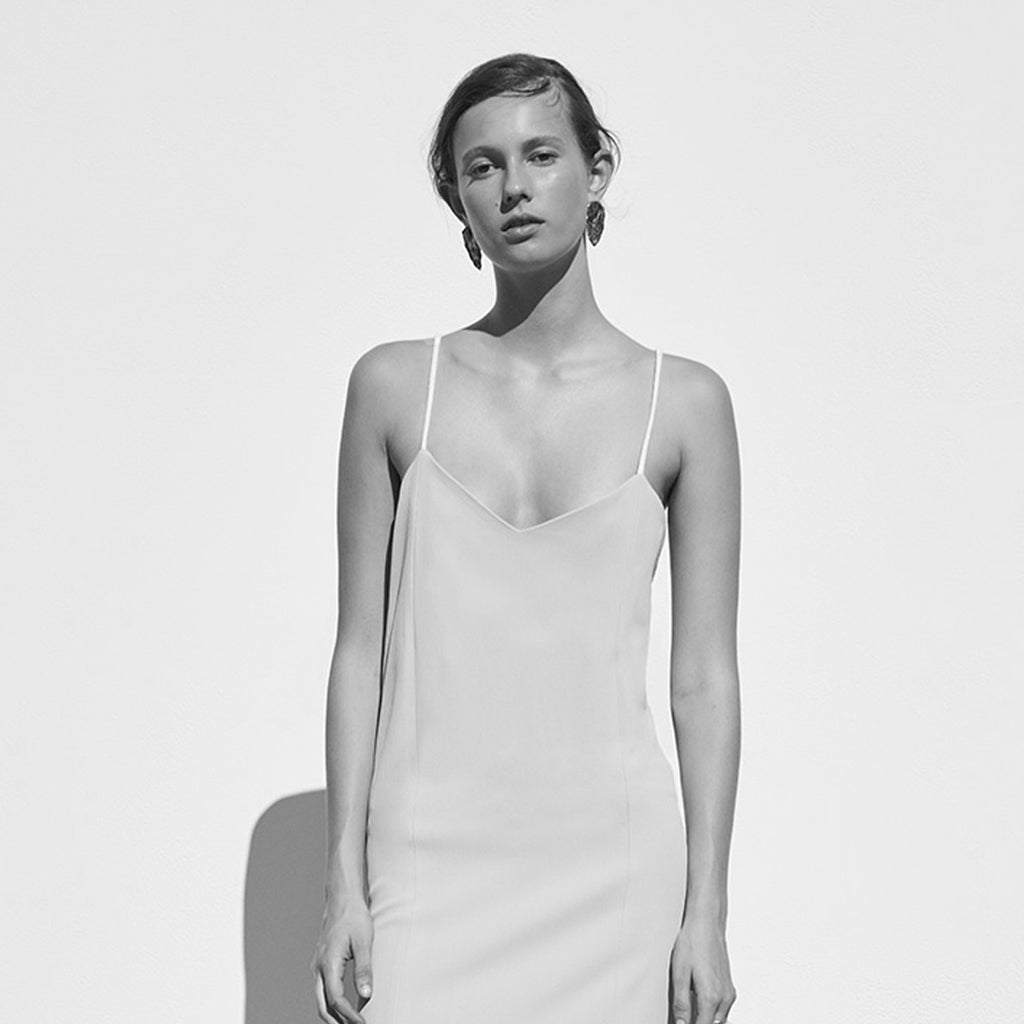 The only thing better than looking good, is feeling good. And nothing feels better than doing the right thing. We love knowing where our fashion comes from, so it's important for us to let our beautiful AM fam know where their fave threads start their journey at. You'll be stoked to know (as were we) that three of our fave brands share the same love for ethical practice and sustainability. Wanna know more? Read on;
B A S S I K E
Your fave tee just got nicer, yep that soft cotton tee that slouches perfectly off your body and is always in-line with the on trend colours of the season is also good for the environment (hello organic cotton) and sustainably produced. The bassike philosophy centers around high-end design & construction with a commitment to sustainable manufacturing. And that fave tee of yours? Made in Australia. Sweet.
Bassike also emphasize the importance of a social responsibilty, and are supporters of the mirabel foundation, a non-for-profit charity which provides vital support to a growing number of children who are orphaned or abandoned due to parental illicit drug use and are now in the care of extended family or kinship care. The mirabel foundation is the only organisation of its kind in Australia.
F I R S T B A S E
#ITSCOOLTOBEKIND is the mantra over at First Base HQ and we seriously back it! All First Base garments are designed in Bondi, Australia and are manufactured in various parts of China, where ethical production is the ONLY way. All First Base factories are independantly audited and comply with the Worldwide Responsible Accredited Production compliant. 
Sustainability is a big focus with the First Base team too, with the aim being to one day eliminate the environmental cost that fashion production has. In the office, the First Base team recycle viligantly and encourage you to do the same! Recycling ink cartridges, using recycled paper products and eco-friendly cleaning products are an easy place for all of us to start. 
And the raddest part of the First Base sustainable mission, those babe'n clothes are all packaged in D2W biodegradable plastic, which means they will completely degrade within 3-5 years and leave no harmful traces on the environment. Yes please.
N I C E M A R T I N
New kids on the block Nice Martin were quick to win our hearts with their fresh, directional approach to fashion. Over-sized silhouettes, soft construction and breezy colour palettes. We fell even more in love with the brand when we discovered ethical and sustainable production was also of high importance to the ethos of the label. All Nice Martin pieces are produced in ethical conditions by people who take pride in, and love their job. And the fabric? All sustainably and ethically sourced.
ETHICAL X SUSTAINABLE - WE LIKE IT ALOT