International Women's Day | Australian Women's Charity Spotlight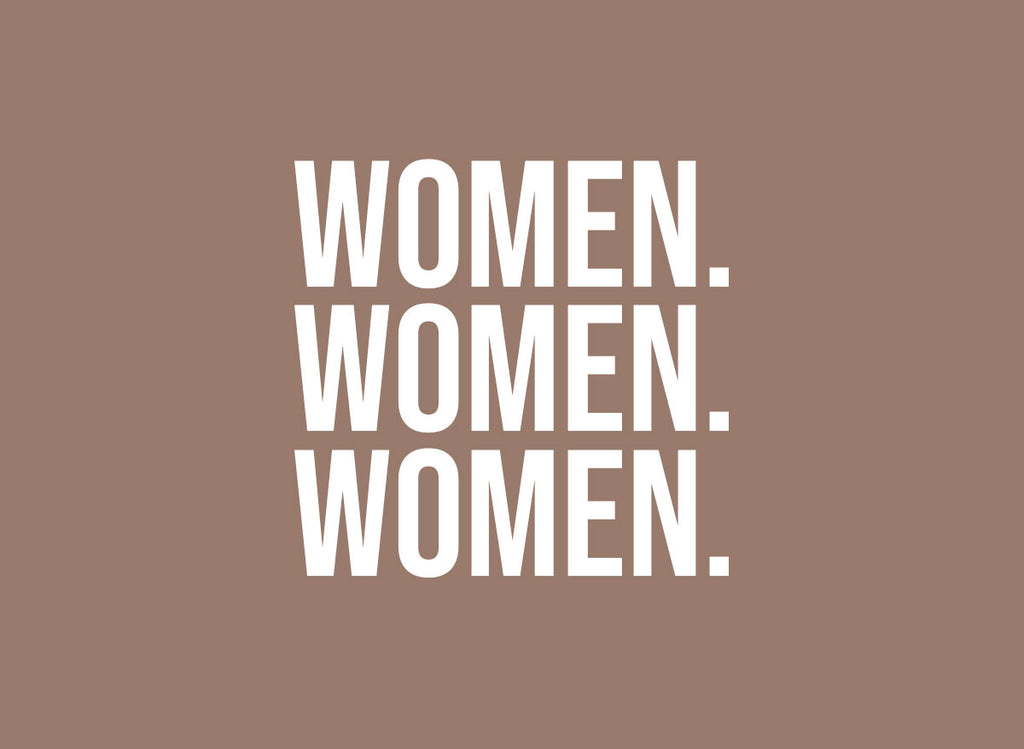 "To tell a woman everything she cannot do is to tell her what she can." – Spanish Proverb
"Every woman's success should be an inspiration to another. We're strongest when we cheer each other one." – Serena Williams 
This year for International Women's Day we are spotlighting Australian charities supporting and doing incredible work for Australian women. Our aim is to bring awareness, further educate and offer the opportunity to donate directly to these amazing charities.
_________
RizeUp
RizeUp works in partnership with specialist domestic violence services across Australia to help women and children affected by domestic violence. In Australia, domestic and family violence is the biggest social injustice that we are confronted with. Research has shown that 1 in 3 women have experienced physical and/or sexual violence perpetrated by someone known to them.
Their programs assist women and their children in emergency relocation, setting up and furnishing homes sourced by specialist services to support clients moving on from domestic violence and helping impacted children in their healing process. To support their amazing work, RizeUp accept donations of money, furniture, household goods and electrical items.
Stars Foundation
https://starsfoundation.org.au/
Founder and CEO Andrea Goddard established Stars Foundation in 2015 because of the gender inequity in funding for mentoring programs supporting Aboriginal and Torres Strait Islander students. Stars Foundation uses a highly successful, tailored approach to provide holistic mentoring through academic support, personal health and wellbeing, music, drama and dance, art, cooking and nutrition, and exercise and sport.
Stars Foundation's operate full-time, intensive support programs with the key goals for Aboriginal and Torres Strait Islander girls being school attendance, completion of Year 12 and a successful transition into work or study.
Fitted For Work
Fitted for Work helps Australian women experiencing disadvantage get work, keep work and navigate through working life with success. They provide women with practical skills, knowledge, self-esteem and know-how so that they can move forward with confidence in the workplace. Fitted For Work offer a variety of workshops covering developing resumes, personal presentation for interviews and computer skills programs.
Inclusion and empowerment are at the heart of Fitted for Work and they warmly welcome anyone who identifies as a woman and those who do not wish to be limited by definition. Fitted For Work believe in, support and transform the work lives of women in the knowledge that when a woman is fitted for work, she is fitted for life.
_________
Here at Alterior Motif we are big on supporting women in business and the majority of the brands we stock are led by strong, inspiring women. To encourage further support of these brands, this year for International Women's Day we are also offering a sitewide 10% discount for 24 hours. Use the code SISTERHOOD at the checkout for the discount to apply. Sale ends March 9th 2021 3pm AEST.