EAT. MOVE. WEAR. PAUSE. — What we're loving this month!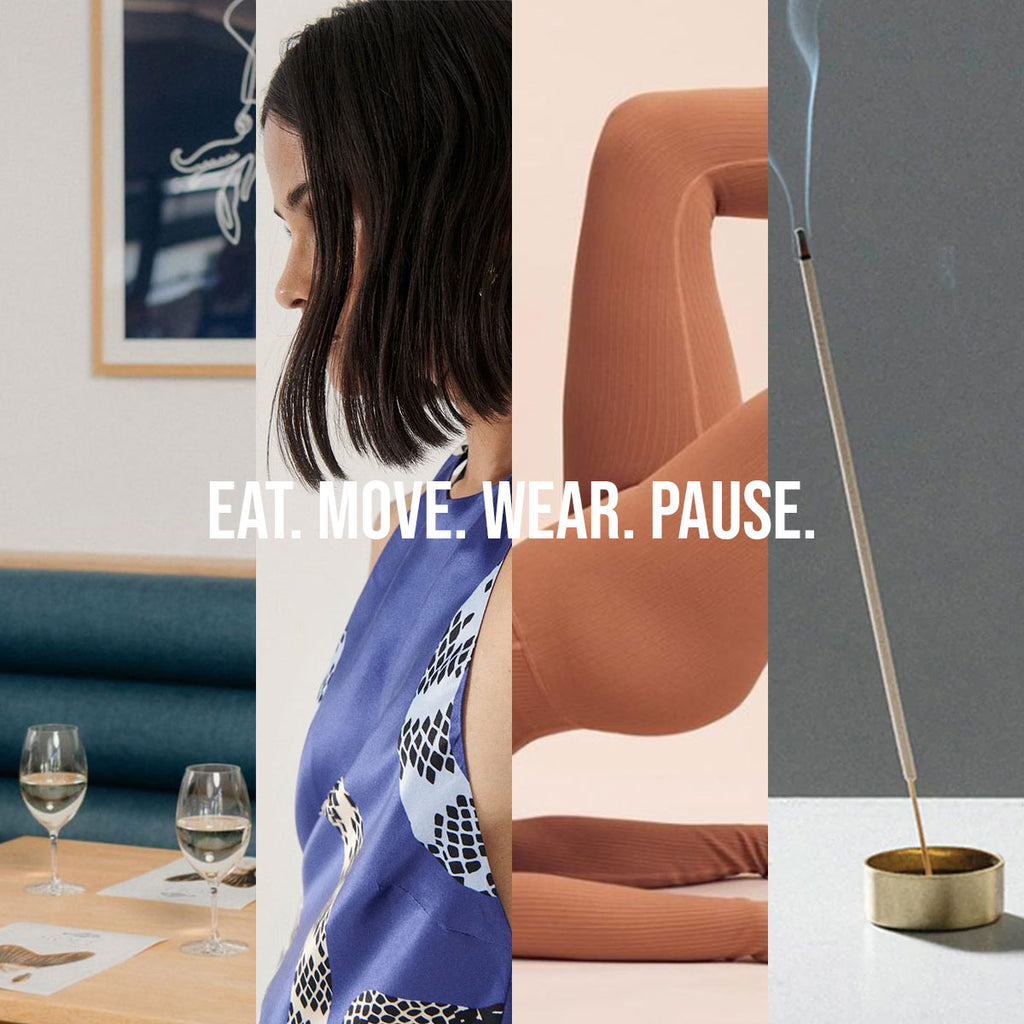 As we head into spring and welcome the new season, we wanted to share a few things we are loving this month at Alterior Motif. Take a look at the edit below!
EAT.
SOLE RESTAURANT.
If you're local to the Sunshine Coast like us, there is a new restaurant in town! Sole Restaurant is located in Town of Seaside, Marcoola and their seafood dishes and beautiful wines are just what we're craving right now. Be sure to check them out and try the oysters.. our all time favourite!
MOVE.
FLUIDFORM AT HOME.
Created by Kristen King, Fluidform Pilates is a studio and online platform gaining a mass following for her new movement method. With short, mindful workouts and personalised programs that are easy to complete at home, targeting a range of fitness levels and stages. More info here!

WEAR.
SILK LAUNDRY.
An A.M. staff favourite and wardrobe staple is always Silk Laundry. Australian owned and designed and specialising in elevated silk basics, their new range features bold colours and a new snake print. Shop new Silk Laundry at Alterior Motif in store and online now.
PAUSE.
ADDITION STUDIOS.
Let's not forget to pause... and take moments to reset and re-centre. Simple daily rituals like lighting a candle, burning some incense or running a bath are sometimes all we need. Addition Studios offer a wide range of lifestyle, health and wellbeing products designed to clear the mind.