EAT . MOVE . LISTEN . WATCH — What we're loving this week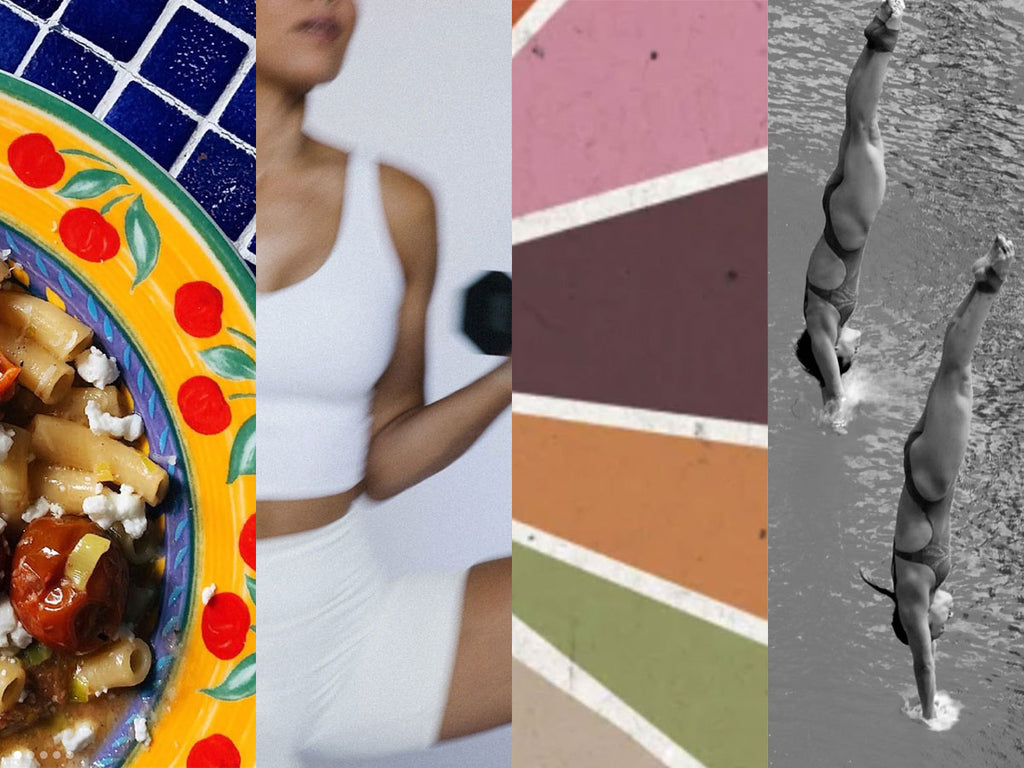 As we enter another lockdown here in South East Queensland, take a peek at what we are currently loving this week at Alterior Motif.
EAT.
Pasta mama
We're loving the concept of new and upcoming event business, Pasta Mama. It's a pasta club offering a private dining experience allowing attendees to partake in a long, menu-less, slow eating feast featuring local and seasonally sourced produce. Their music and settings are loud to offer a curated sensory experience showcasing underdog chefs, small businesses and creatives in Australia. 
www.plantmama.com/pasta-club
MOVE.
Hustl. Online
Based in Byron Bay, Hustl. is a pilates studio that have adapted to the stay home orders by introducing their online work out platform. They release 5 different classes weekly with expiry dates to keep you accountable for your work outs. Their virtual online studio combines the benefits of mat pilates, barre, circuit, HIIT, yin yoga, stretching, and pre and postnatal classes. Little to no equipment is required so you can work out in your gym or living room.
online.hustl.com.au
LISTEN.
Unlocking Us with Brené Brown
Our favourite podcast at the moment is Unlocking Us with Brené Brown. With 20 years of studying the emotions and experiences that bring meaning and purpose to people's lives, Brené brings a real, unpolished and honest insight into what it means to be human. Her episodes includes conversations and interviews with a range of different people that teach and challenge us. Definitely worth a listen!
Available to listen on Spotify.
WATCH.
Tokyo Olympics
As the perfect distraction from what is happening in the world at the moment, we have been watching the Tokyo Olympics. Watching fellow Australians compete internationally and so passionately in sports they love has been inspiring to watch.
Available to watch on Channel 7 or stream online.