Celebrating Australian Fashion - Pt. 1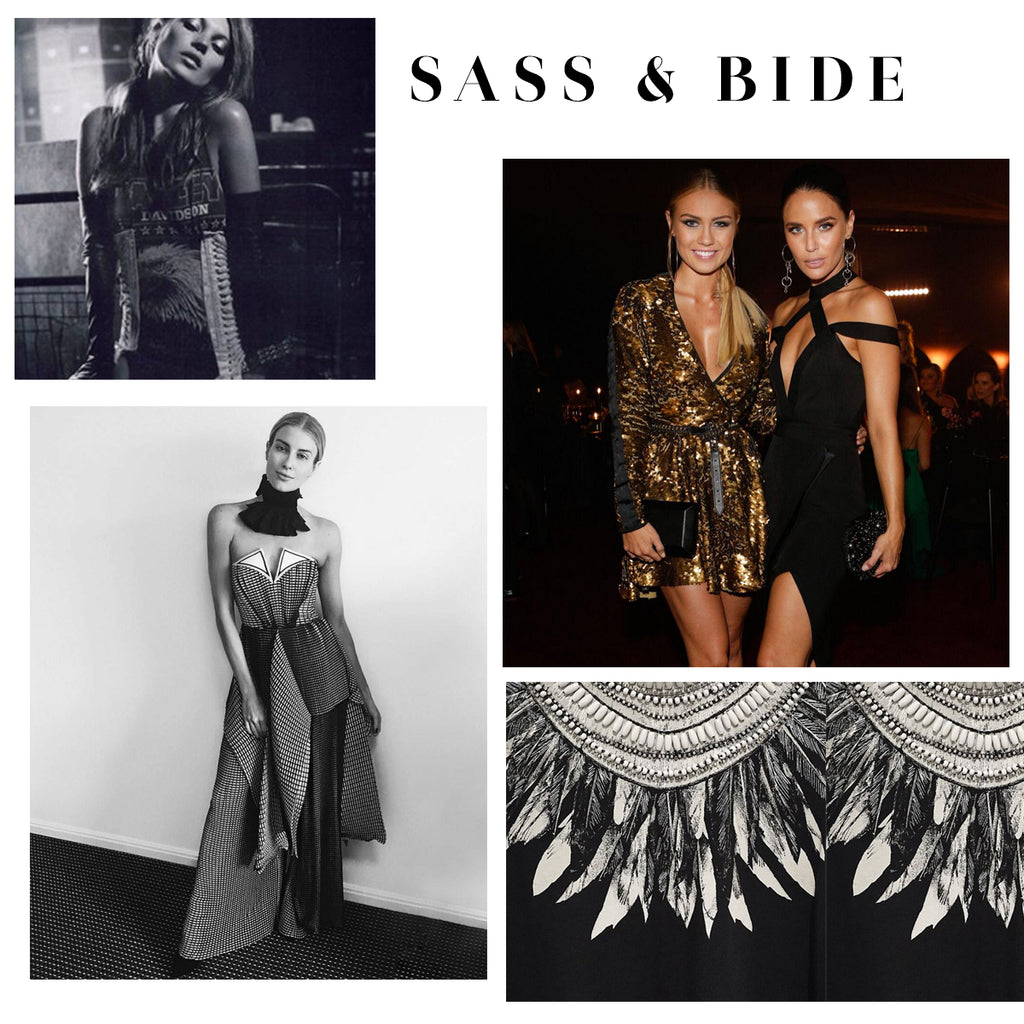 Alterior Motif is approaching another lap around the sun, yep this year we celebrate 14 years since we opened our doors and shared our love for epic fashion with our amazing customers.
We have been lucky enough over the years to acquire some pretty amazing brands. And even to this day we manage to stumble across some stunning new labels to add to our collection (ahem Nice Martin, Sir, Zulu & Zephyr).
But this week we want to celebrate some of the Australian fashion industry veterans (much like us). Sass & Bide, Oneteaspoon and Bec & Bridge have all been providing us with incredible pieces to hang on our racks for well over a decade.
Sass & Bide would have to be one of the most iconic Australian designer labels, with an undeniably recognisable aesthetic, strong silhouettes with bold embellishments. For almost two decades, Sass & Bide has been at the forefront of women's designer fashion. Established in 1999 Sass & Bide was founded on a distinctive creative vision evolving from an underground phenomenon to a cult label of international fame. 
Not long after the birth of Sass & Bide, Oneteaspoon founder Jamie Blakey presented the industry with her signature rock n roll style and plenty of shredded denim with her first collection of the iconic label. FANTASTICALLY REBELLIOUS, SEX-INFUSED OLD SCHOOL ROCK & ROLL GLAMOUR. The best and probably only way to describe the label, which going in it's 17th year, has well and truly stood the test of time in the Australian fashion industry. With a cult following, 90 collections under the belt (probably an epic western-inspired belt at that) and fresh styles launching every season, Oneteaspoon always has been, and always will be an AM fave.
When we think of sexy, we pretty much think of Bec & Bridge straight away. But so much more than sexy, Bec & Bridge is feminine, strong, modern. Made for the 'go get it' girls. Bec & Bridge strike a fine balance between aspirational and achievable fashion, a niche its creators, Becky Cooper and Bridget Yorston have worked hard to perfect since the label's origins in 2003. Our 'go-to' label for the ultimate patry dress (sure to turn heads), Bec & Bridge continue to give us chic, polished fashion and carry on their strong design aesthetic that had us hooked so many years ago.
So, here's cheers to you gals! We've loved watching these labels grow and bloom over the decade, and we look forward to many more fashionable years together!
AM x