Celebrating 15 Years Of Alterior Motif • Words by Penny Lane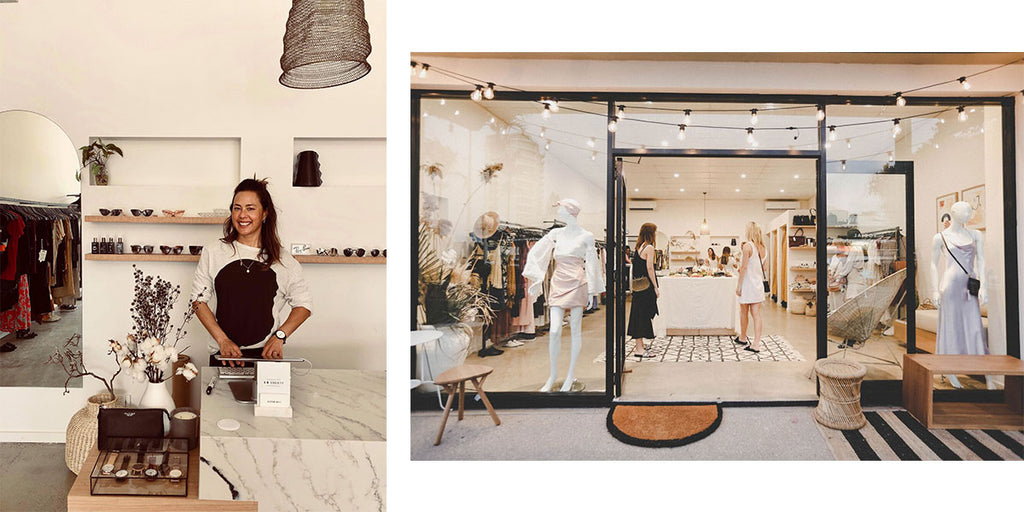 Today marks the 15th year I have been captain at Alterior Motif! When I was 26 years old, I bought this business from my bestie in my home town of Cotton Tree. We used to open at 10am (sometimes later if the surf was good) and I used to work 7 days a week in the store for many years. We issued hand written receipts and carried around 10 local and Australian brands. Since then, we have opened another store and an online store. We have 10 staff and around 60 local and Australian brands that we stock.
I feel so privileged to be able to have this business and I still LOVE what I do. Being a small business we are all still very connected as a team and to our community and we are a close knit family who care about each other and support each other in reaching their goals. I'd like to thank everyone from the bottom of my heart who has been part of Alterior Motif for the last 15 years. I feel so lucky to have this amazing business in the town that I grew up in and love so much. My customers, my team, my suppliers, creatives who we have worked with, my friends and my epic husband who has helped me on this journey, every step of the way.
x Pen
#shoplocal #bekind