behind the scenes - byron bay summer lookbook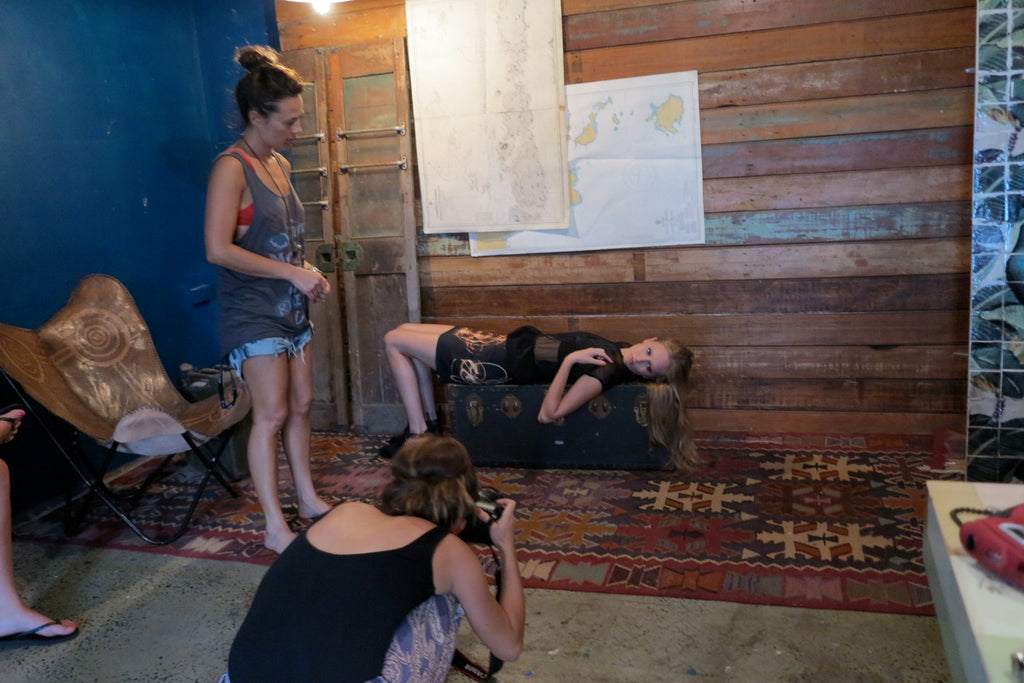 behind the scenes of our latest lookbook. a weekend away with the a-team in byron bay.
capturing an alterior motif summer through the lense of madelyn rose photography. hair was our sunshine coast favourite dee from george hair. and of course our mega babes: moriah from asha model management and our own dana - cotton tree store manager and model extraordinaire.  
we met up with jai from ahoy traderand lovely pakaria from flamenco baby/pakaria powell jewellery (both available in store here and here) local knowledge and spaces we are super thankful for!
packed our favourites from alice mccall, lilya, ksubi, all that remains, sass and bide, maurie and eve, talulah, lover, henry holland eyewear (coming soon)
days of blissful weather, surf and rockin outifts. nights of cocktails and nibblies and dancefloors.
we can not wait to show you the finsihed product.. coming soon xx
huge thanks to Sarah Gilham our amazing-make up artist. contact her via Facebook Sarah Gilham - Makeup Artist or 0414640086