Alterior Motif x Nice Martin | Riviere Aboard The Catalina Noosa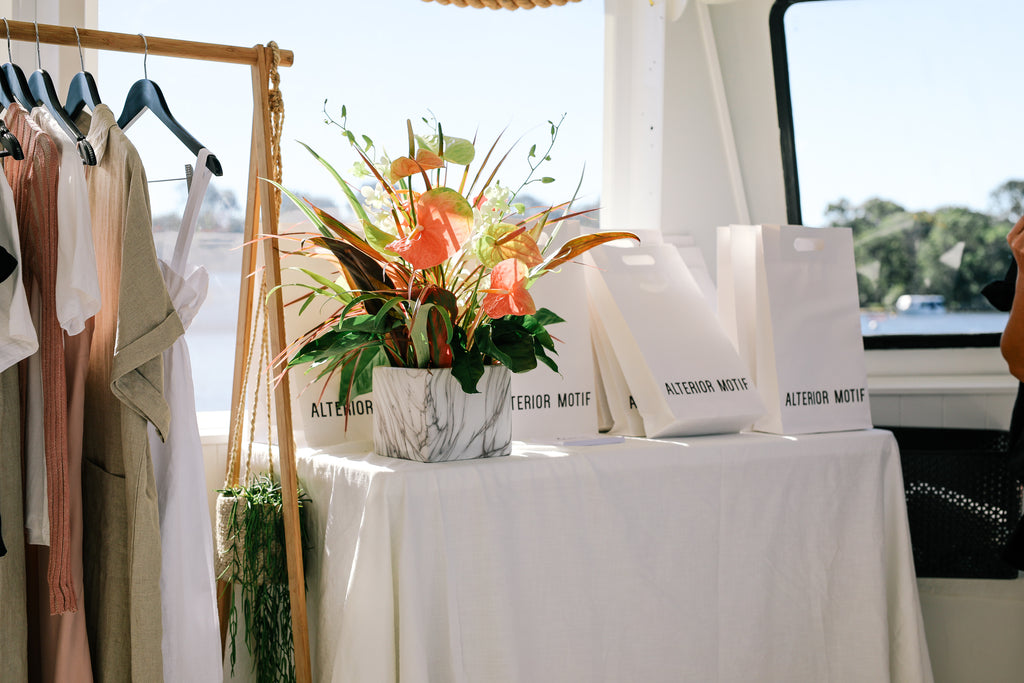 All Aboard… 
Here is your exclusive insight into Riviere - a collaboration between Alterior Motif and Nice Martin - onboard the Catalina Noosa…
Earlier this month we set sail on the Noosa River to present new season Nice Martin and to launch our casule collection, developed exclusively with the brand.
The Day 
The first Saturday of Winter, the Sunshine Coast turned on its finest weather to celebrate our union with Nice Martin. Our amazing hosts, M.V Catalina Noosa, served up the best cocktail you'll ever have - the Motif Martini. They brought on board Something for Catering for a delicious lunch. 
Tunes for the day were supplied by DJ Nikki Desaint, world and industry renowned DJ/Vocalist extrodinare. With one quick stop by the Noosa Woods to collect our A.M. girls, we set off for the ultimate afternoon of cruising… 
The Collection
The capsule collection is a selection of our favourite archival and current styles in exclusive colour ways. Natural. Black and white. Pops of dusty rose.
Relaxed fits and styles that are effortless and cool. Floating fabrications that are natural but luxe, to give a clean and modern feel…
Special thanks to...
Our partners in crime, Nice Martin.
Hosts, M.V. Catalina Noosa.
Photography by Madelyn Rose and Timothy Birch.
Videography by Grace Johnson.
Makeup by Tihanna Thomas and Soraya Boularous.
Shop the collection here.
For more from the day, see the full photo album here.