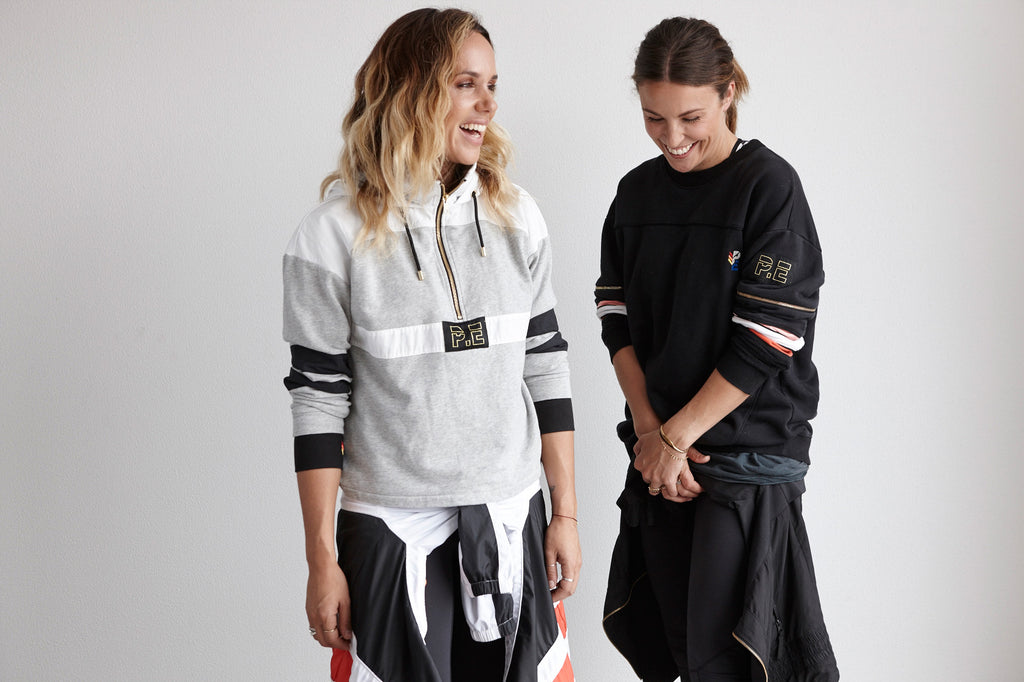 If there's one sports luxe label that is gonna turn heads at the gym (or at the coffe shop) it's P.E Nation. So much more than exercise tights and sports bras, P.E Nation is insanely unique, elevated apparel. With an instantly recognisable aesthetic, P.E Nation ticks all the boxes, with multi-tasking performance wear for every woman.
Keeping in mind the multi-faceted woman, who leads a busy life, P.E Nation founders Pip Edwards and Claire Tregoning present design with purpose. Focusing on functionality, fabric and fit.
Pip Edwards, with her distinct tomboy, retro style. Low-key yet sexy aesthetic. And years of industry know-how (Ksubi, Sass & Bide, General Pants - to name a few) it was only a natural progression for Edwards to make her own mark.
Claire Tregoning is certainly an industry heavy-weight, with a long standing history within the fashion world. Having worked in London with the Topshop design team, Tregoning soon embarked on her Sass & Bide journey, which saw her become senior designer at the fashion power house and ultimately led to the formation of a working and creative relationship & friendship with Pip Edwards.
Pip Edwards and Claire Tregoning joined together their long-standing knowledge within the industry, of both design and retail, to form the pivotol brand that is P.E Nation.