A.M. GIRLS GUIDE | WINTER SKIN TIPS WITH MAKEUP ARTIST TIHANNA THOMAS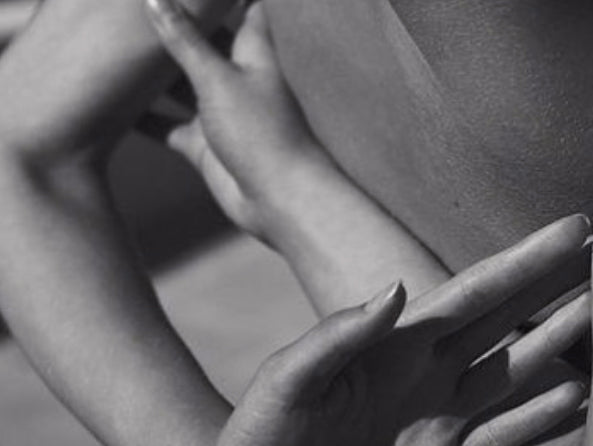 Is winter wreaking havoc on your skin? Enter Sunshine Coast makeup artist, Tihanna Thomas. We collaborated with Tihanna for the launch event of our capsule collection with Nice Martin last month. As a makeup artist, she believes that your makeup is only as good as your skin underneath. She's here with some of her winter skin tips to ensure your skin is healthy and hydrated throughout the cooler months.
Hydrate!!!
Replacing water in the skin is super important as hot showers, heaters and harsh cleansers will suck it right out. I recommend using hyaluronic acid. It's a humectant that can hold up to 1000 times its weight in water. It's like putting heaps of tiny little water balloons in the skin. Some hyaluronic serums also have the ability to absorb water from the atmosphere and draw it into the skin. Also lock it in with a moisturiser which I recommend for all skin types. My pick would be Drunk Elephant B-hydra serum.
Exfoliate
Exfoliating promotes healthy skin by cleaning dead skin cells and other debris from the pores. This also means you are going to get more out of your skin care products as they won't be sitting on a layer of dead skin. Great for tired and dull skin to bring back that glow. This would also be my top tip for helping makeup to sit better. Exfoliators come in many different forms and it will depend on your skin as to which one you use. I suggest booking a skin consultation with a trusted beauty therapist to help chose the best one for you.
Use nourishing oils
For years I steered clear of oils because I could produce enough of them naturally so the thought of using more on my skin scared me! But here is the thing, when I started using an oil at night it actually helped to regulate my oil flow. The reason is because skin will become more oily when the pH in your skin is off balance. Using the right oil can help balance, hydrate and prevent the oil glands from becoming overactive. Top tip: use an oil that is non-comedogenic - meaning they won't clog your pores. These oils include carrot seed, sunflower, argan, grapefruit, rosehip and almond... just to name a few. I also like to massage a drop or two into my foundation on days where I want a dewy no makeup look. I'm currently loving the Goji Body + Face Cleansing Oil by Sans Cueticals.
Shop our range of skincare in stores and online to help combat your dry winter skin!
To keep up with Tihanna or to make a booking, find her on Instagram @makeupbytihanna