A Getaway With Oracle Fox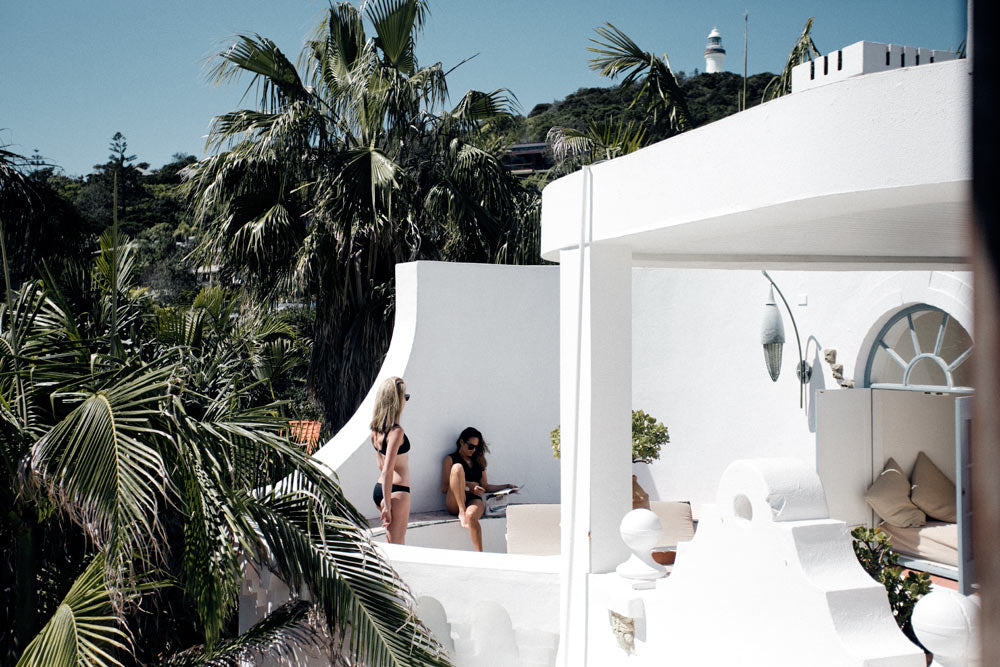 Recently, our beautiful captain Penny Lane took off down the coast to Byron Bay for a luxe getaway with two of her best friends, Amanda Shadforth, the ethereal beauty of Oracle Fox blog, and Madelyn Wray, fellow Alterior Motif darling and incredible photographer.
The stunning trio basked in the byron sun, got salty surfing the waves and lazed around at the picturesque Rae's On Wategos.
The getaway was not only captured in beautiful photographs by Maddy and Mandy, but was filmed for the super popular Australian reality show, Fashion Bloggers.
If you didn't catch the episode, don't worry, we've picked the dreamiest shots of the girls weekend (courtesy of Oracle Fox Blog) for you to totally get green with envy over.
And if you're thinking about heading off on your own getaway, we've got you covered with our rad selection of bikinis from Zulu & Zephyr, and our totally lush towels from Love Navy, a beach favourite of Mandys too.
XX
A.M